Sainte Geneviève village and surroundings
A village of Lorraine: Saint Geneviève
Situated between Nancy and Metz, perched on the hill, on the highest point of the canton (382m), it is rich with a history which goes back to the antiquity.
– the Martyriot Cross raised in 361 AD

– Church of the 11th Century (chorus and apse)

– Calvary of the 16th Century

– Monument of the Grand Couronné

– museum of agriculture

Hiking itineraries

Characteristic flora of the mound (former terrace gardens, calcareous lawns with orchids and anemones)

A municipal center of accommodation for groups
Neighborhood
Around of the GR5 and the Natural Park of Lorraine
Pont à Mousson 7 km away, charming town on the Moselle with its ten centuries of history
Churches of the 13th And 16th Century
Abbey of Prémontrés
Former university
Museum of the papier-mâché, etc. …
Nancy, Metz and Toul are 25 km away
We will be happy to make you discover the historical, cultural and touristic sides of Lorraine and provide you an important documentation.
Take advantage of your stay to visit the Pompidou museum or the Saint-Etienne Cathedral of Metz..
Nancy Renaissance with more than 100 demonstrations in Nancy and in all the Lorraine.
In Chambley the Lorraine Mondial Air Ballons (the biggest gathering of hot-air balloons in the world) is held in the course of summer every 2 years.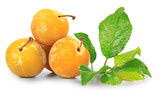 &nbsp